Time Team and local residents work together to explore the roots and development of a thriving community in South Devon.
This weekend (16th to 18th June), Time Team will visit the West Country for a very special dig that places the local community at its heart. Working closely with residents, volunteers, the primary school, and even the local scout troop, Time Team will venture into the lofts and gardens of Modbury, a South Devon community located in an Area of Outstanding Natural Beauty.
Over the traditional three days, Time Team aims to trace the settlement's history, from its Medieval origins and involvement in the English Civil War, up to its fascinating overseas connections.
Dani Wootton, Time Team's finds specialist who has a passion for community archaeology, has helped spearhead the project. Dani says: "We're very excited to be working with the local community to discover more about Modbury's history."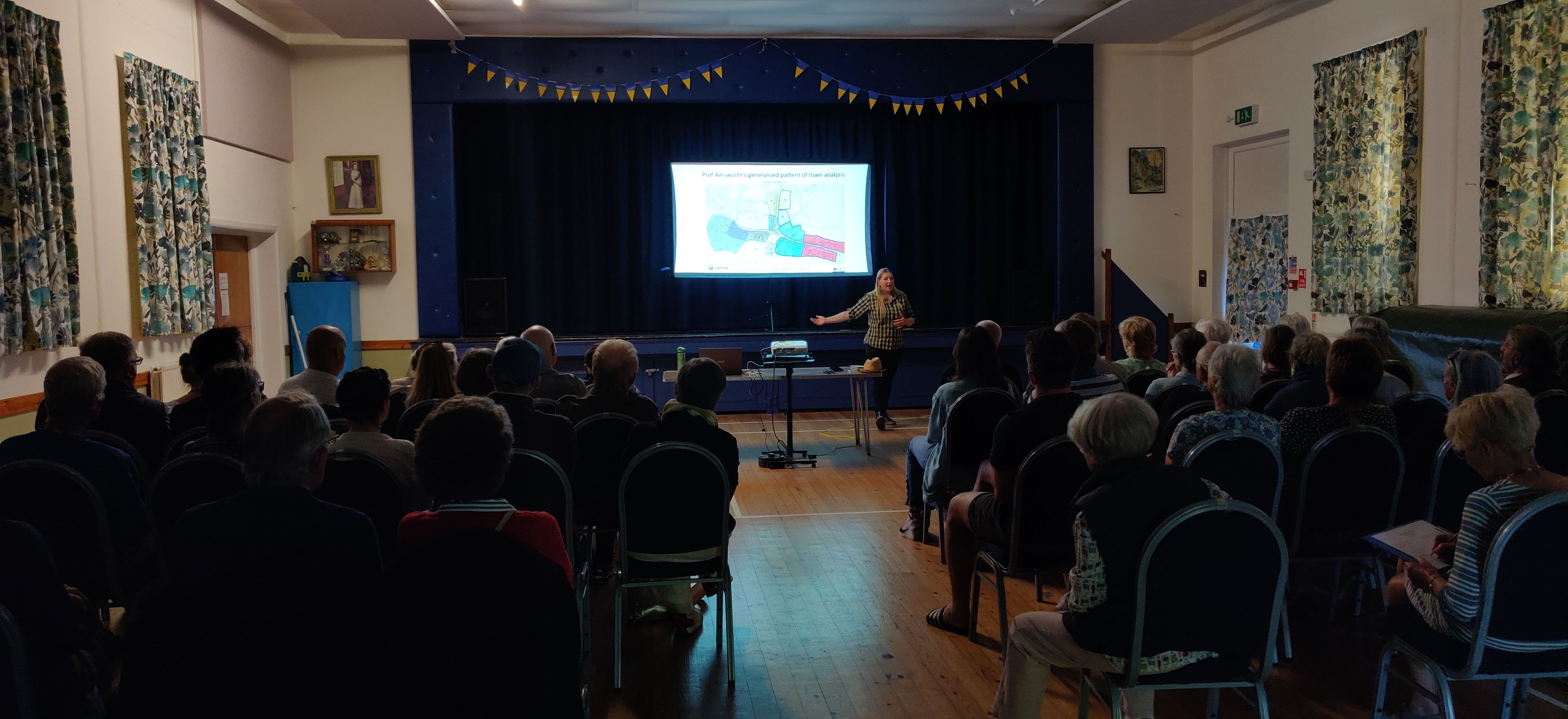 Local resident, Rosemary Parker adds: "Modbury History Society is very excited to welcome the renowned Time Team to Modbury. It's a wonderful opportunity for residents to delve into the past by taking part in the mini digs led by a team of world class experts and to reveal hidden secrets of our ancient and beautiful town."
Time Team has received millions of YouTube views worldwide, since returning for new digs in 2021. These episodes have been possible with the ongoing support of over 8,000 global subscribers on the membership platform, Patreon.
Over the weekend, Patreon members will be treated to daily 'Dig Watch' updates from the site. The completed episode will then be released worldwide in a three-part premiere on YouTube (release schedule to be announced).
Regulars including Carenza Lewis, John Gater, Stewart Ainsworth and Helen Geake will again be joined by presenter Gus Casely-Hayford OBE. Time Team is also delighted to introduce Devon's own buildings expert, Richard Parker and genealogist, Sophie Kay. The venture builds on the work of Time Team's earlier Dig Village community project in Dunster, Somerset. Time Team's creator and Series Producer, Tim Taylor, says: "I love digs that get everyone involved. We can't wait to get started!"
The event follows Time Team's recent 'Band of Brothers' dig with Operation Nightingale in Wiltshire (subject of an upcoming Special featuring Sir Tony Robinson), and episodes investigating a Knights Hospitaller preceptory, an ancient Greek settlement and a Medieval shipwreck. Next up is an eagerly anticipated release among fans: an Anglo-Saxon cemetery in Norfolk (full details coming soon).