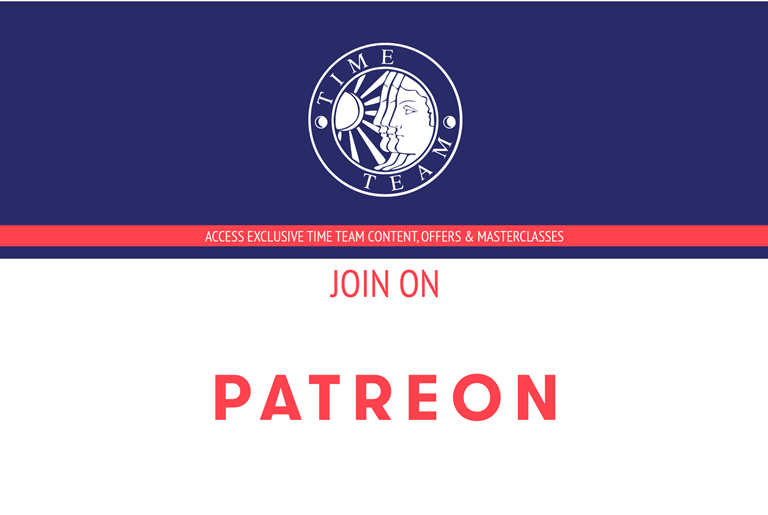 Introducing Time Team now on Patreon!
Patreon is a platform that will allow you, the fans, to support us and see premium content for a small subscription each month. Many of you have asked us to find a way to bring Time Team back. Well we may have found a way of doing this – and involving you in the process.
Patreon is our new way of getting backing from our fans and affirmation that there are supporters out there who want to back us! There are various levels you can join, starting with as little as £1.25 a week – less than the price of a cup of coffee!
Details of the different levels can be found on our Time Team Patreon Channel. The more patrons and support we get, the more research and development we can invest into making new material for you and make the next Time Team happen.
In addition to the tiers available on Patreon we have a limited number of premium Executive Producer roles available for individuals who wish to make a tailored pledge. Where feasible, this might include the option for Time Team to evaluate and dig a site of your choice. If you are interested in supporting Time Team at the executive level, please contact us directly at membership@timeteamdigital.com to discuss this unique opportunity.
Become a Patron!