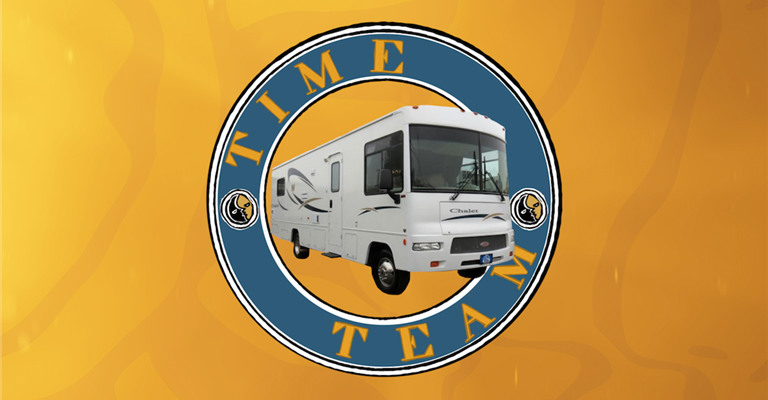 Help us name the Time Team Bus!
Introducing the new Time Team Bus, our mobile HQ and nerve centre as we travel to sites across the UK! But we need your help to give it a name...
Share your suggestions on social media or Patreon by the end of the day on Saturday 21st August. Click on the social media icons on the top right of this website to direct through to the various pages. We will then create a shortlist from our favourite suggestions, with the final name to be decided by a Patreon poll shortly afterwards. So get creative, keep it clean, and get in quick for a chance to name the Time Team bus!