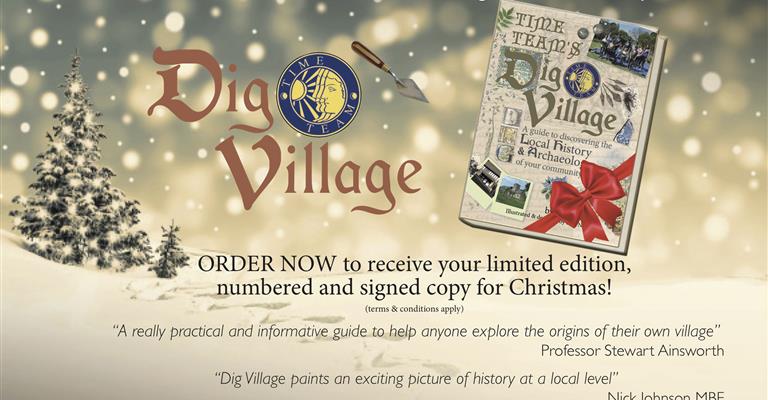 Time Team announces new book Dig Village
Time Team has announced the publication of a brand new book, Dig Village, written by series creator, producer and bestselling author, Tim Taylor.
Time Team's Dig Village is the ultimate hands-on guide to discovering more about your local history and archaeology.
Across almost 500 pages, featuring stunning original illustrations by Sara Nunan, Dig Village provides the keys to help you unlock the past. Dig Village draws upon the unique insights of 25 years of Time Team and ten years' intensive research. Tim Taylor has used this experience to create a framework of 66 key categories that communities can use to discover more about the heritage on their own doorstep.
Time Team's Professor Stewart Ainsworth has called it "a really practical and informative guide to help anyone explore the origins of their own village". Meanwhile, Nicholas Johnson MBE, a respected county archaeologist, has said: "Dig Village paints an exciting picture of history at a local level."
A very limited number of hand-signed, numbered hardback copies are available to pre-order now, exclusively through the official Time Team shop. CLICK HERE to order your copy, while stocks last.