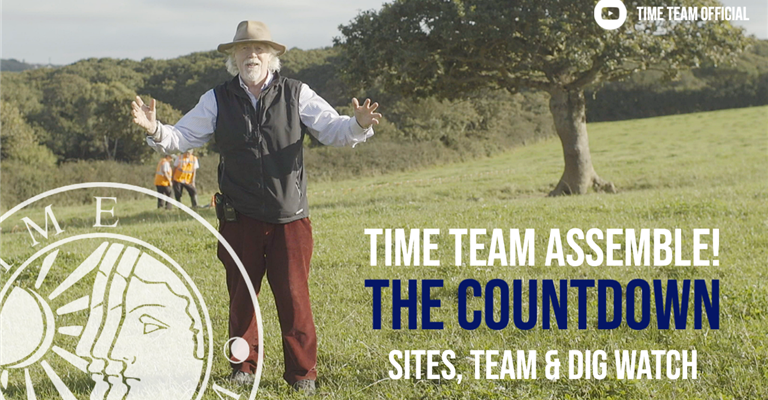 Time Team Assemble! Sites, Team and Dig Watch
It's official, Time Team is coming back, thanks to the overwhelming support of our fans on Patreon. The countdown has begun... we're returning to dig two amazing sites this year, and we are delighted to share some more details with you. In this exclusive official update, Time Team's Series Producer and creator, Tim Taylor reveals more about the two sites, team members confirmed so far and some exciting news about behind-the-scenes extras.
We have also set a new goal to reach 7,000 Patreon supporters by 18th July. Will you be the latest member of the team? Discover more HERE.