By popular demand, a range of premium, vintage Time Team episodes are now available in Australia for free on the Time Team Classics YouTube channel!
The official selection includes 70 Classics from Series 12 to 18 (all available worldwide), and features some of Time Team's most memorable sites: Roman villas, Anglo-Saxon settlements, Medieval manors and prehistoric monuments.
Time Team's creator, Tim Taylor says: "We're thrilled to be able to offer these episodes to our fans in Australia – and a huge thank you to all of our Australian supporters who have backed Time Team's new digs via Patreon!"
Tim continues: "Wherever you are in the world, thanks again for your ongoing support. It's wonderful to think you can be there with us, live from the site as we make new discoveries together. Look out for more exciting developments on the way!"
CHECK OUT TIME TEAM CLASSICS - AVAILABLE ONLINE WORLDWIDE HERE.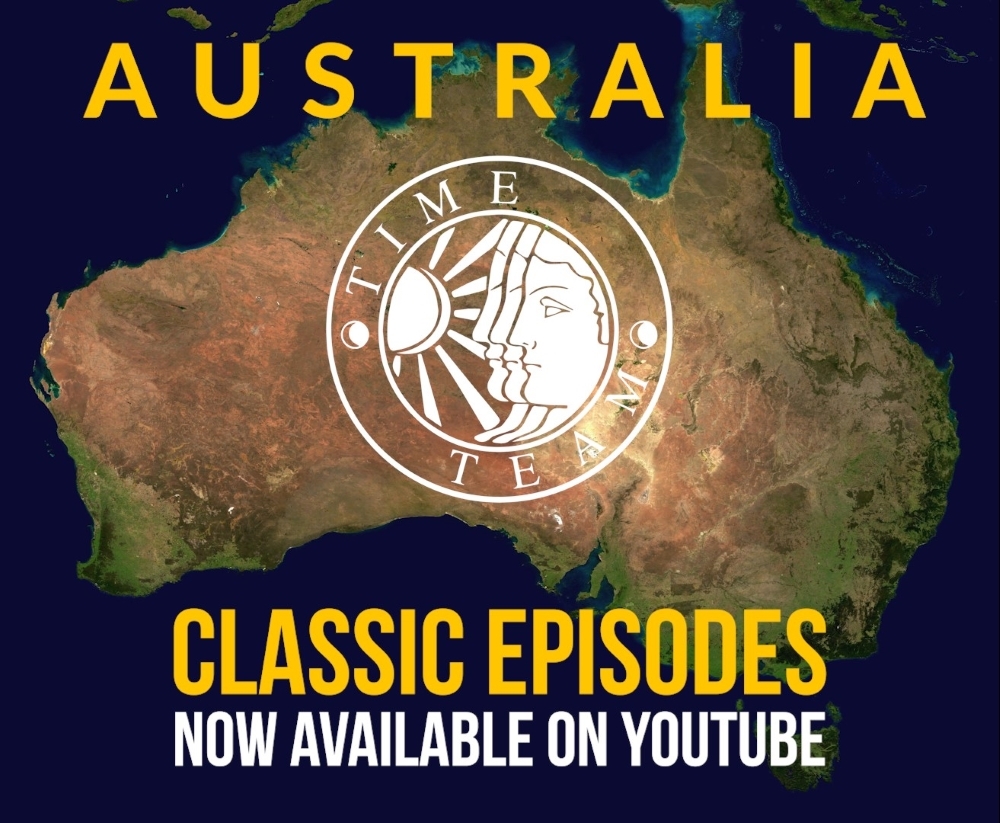 When will you make my favourite episode available?
We often get asked whether we can make various episodes or specials available online. It's a surprisingly complex and time-consuming process, that depends on various clearances and existing international distribution arrangements. However, as part of our wider aim to make Time Team as accessible as possible, we are busy digging through the vaults and hope to share more classic episodes soon. Please watch this space!
Please note:
Which episodes are available on which platforms will depend on the region you're in. Some episodes from other series may be available on the Time Team Classics YouTube channel in your location.
In the UK, episodes from earlier series (S1-8, 10-11) are available on Channel 4's streaming service, All 4: https://www.channel4.com/programmes/time-team/